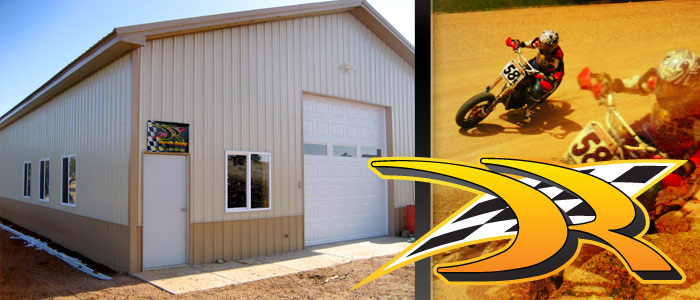 Thank you for visiting Durelle Racing Products!

Our goal has always been to provide the best service possible, the finest products available, and treat our customers the way we would like to be treated.

I started working on suspension because while I was racing the Grand National Series I was unable to find anyone who could work on my suspension and actually do what needed to be done. Time after time the suspension companies claimed to have made changes but had no documentation to what they did or how it affected the damping characteristics of the suspension components and I certainly never felt any difference. So I built a shock & fork dyno to measure the changes and find the effects of all the different parts. Once I was able to make my bike work where others couldn't, I was approached by other competitors and race teams asking me if I could fix their suspensions. Within a few years I had a lot of work to do and less time to go racing.

What started out as a way to improve my own performance on the track has developed into a business that improves the performance and safety of all my customers.

I've never been big on advertising and my business has grown solely from the word of mouth of our great service and quality work. This new website will enhance our awareness and show case our products to many more people. It will allow those of you who wanted to contact us an easier way to find us and the online store will make it easier for you to understand the products and make purchases. I hope you enjoy this website and if you have any questions or comments please use this link.

Want to learn more about how to properly install your products? We have instructional videos posted on our site to help guide you through your installation to ensure a safe, professional and proper fitment.

Thank you,
Davey Durelle
Durelle Racing Products